Tennal/ Tennel
B17 - Grid reference SP018844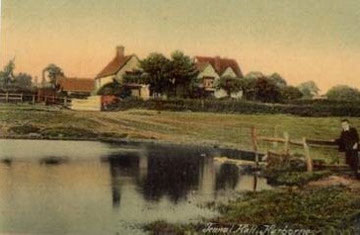 Tennal Hall or Tennal House at Camomile Green near Harborne was a large timber-framed house which operated as a farm into the 20th century. There seems to be no evidence that it was allegedly visited by Queen Elizabeth I.
The house, which stood north of the junction of Tennal Road and Tennal Lane, was the childhood home of Francis Aston 1877-1945 who was awarded the Nobel Prize for Chemistry in 1922 and is best known for his invention of the mass spectrograph. 
Tennal was demolished in the 1960s and a Birmingham Civic Society blue plaque commemorating the scientist is attached to a house opposite the site.

After World War 1 there was extensive private and municipal house building in the area including some 350 houses of the Tennal Hall Estate which lies between Tennal Lane and Quinton Lane. The origin of the name is unknown.
William Dargue 04.03.09/ 01.08.2010